Cal Bay Property Management #calbaypropertymanagement #scottsafadi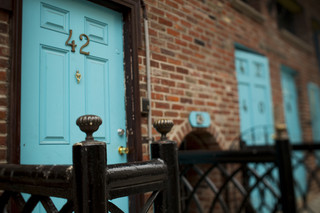 Location:
Palo Alto, CA
At Cal Bay Property Management (CBPM), our mission is to exceed your best expectations. As the Bay Area's premier multi-family property management strategists, we leverage the insight of our professional, local experts to elegantly outline problems, structure answers, and implement comprehensive solutions. We do all this while upholding a simple and unparalleled client experience. CBPM. Simple, done elegantly.
CBPM is a San Francisco Bay based real-estate management company specializing in multi-family property markets with a rapidly expanding portfolio in the South Bay and Peninsula's premier submarkets.
And while always open to opportunities, CBPM focuses on 20-100 unit properties, our area of expertise. But CBPM is different. CBPM is invested. We manage your property alongside our own, and turn to specialized affiliates, not the yellow pages, when a pipe breaks, or the baby's locked herself in the bathroom.
At CBPM, we know that in a world cluttered by information and inefficiency, simplicity and insight are hard to find. CBPM's edge is leveraging the local insight of its professionals and specialists. When you join CBPM, you join a team. A comprehensive team. That's CBPM. Simple.
Visit our website at www.calbaypm.com
#calbaypropertymanagement
#scottsafadi
https://www.linkedin.com/company/cal-bay-property-management
https://www.facebook.com/Cal-Bay-Property-Management-319306837927/
Rate:
$1,000.00 per month
Rate Details:
Minimum $1,000/month. Actual management fee depends on number of units and ranges from 4-5% of gross rental income. Please call for more information.
530 Lytton Avenue
2nd Floor
Palo Alto, CA 94301
View Map
Service Area:
Santa Clara and San Mateo County
Service Type:
Real Estate
Comprehensive Property Management
Tax & Accounting Services
Research & Market Analysis